Royal Flush Poker Set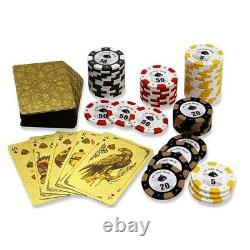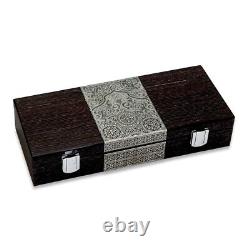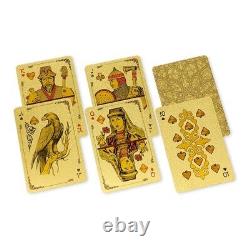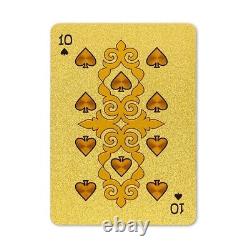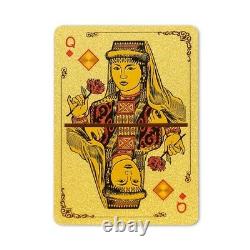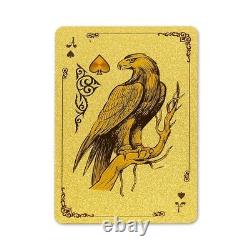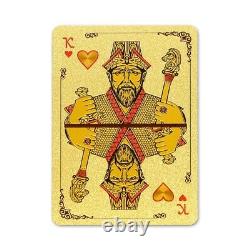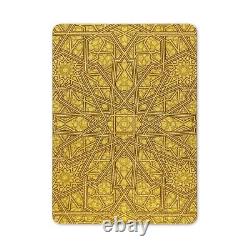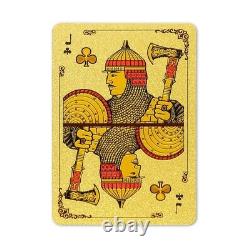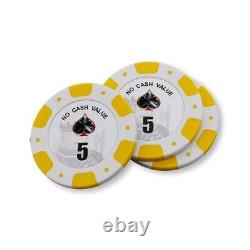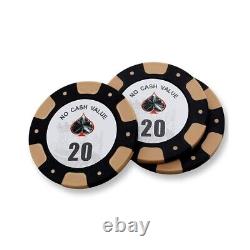 Case- wood, metal, gold foil (cards), chips- plastic with metal. A luxury poker set from EMPIRE will be a great gift for a fan of gambling and a connoisseur of exquisite, expensive things. A card party will enliven the party, help you relax in the evening with your family or will be the perfect end to a business meeting. Feel yourself in one of the famous casinos of Las Vegas and immerse yourself in the exciting world of passion and intrigue, which is hidden behind the cloth of the table and playing cards. If you are not familiar with this amazing game yet, then the EMPIRE set will be a great opportunity to take your first steps towards understanding poker and become a strong player in the future.
Chips of different denominations made of high-quality plastic with metal inserts. Playing cards made of gold foil. A certificate confirming a high gold sample is attached. All parts of the kit are stored in a sturdy wooden case, which reliably protects the contents from dust, moisture and dirt. The first mention of poker dates back to 1526.
For almost 500 years, this card game has gained worldwide popularity. Professionals perform at high-stakes international tournaments, and numerous amateurs spend evenings playing games with friends and family.
---