Premium Poker Chip Set (500 Piece)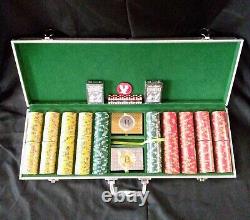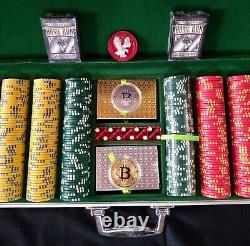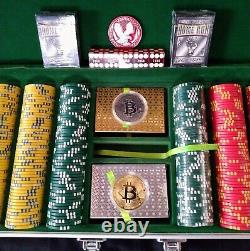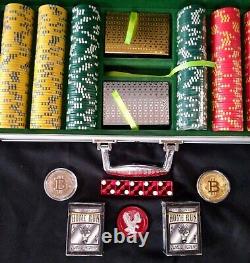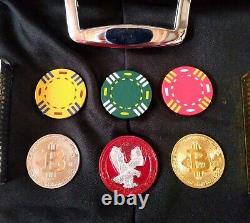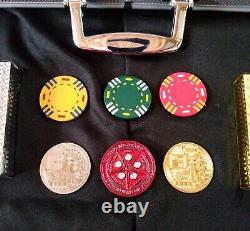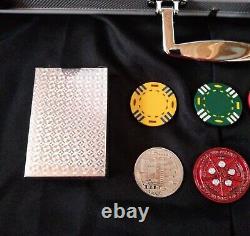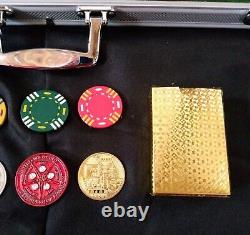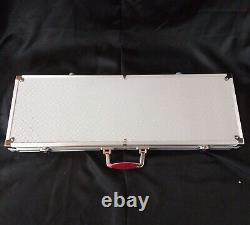 I remember back in the mid 2000s shortly before I retired from working in the restaurant and casino business. There was a big increase in the amount of poker tournament business all casinos were doing. This was mainly due to all the television attention that was being given to the Texas Hold Em tournament championships and the celebrities that were playing in evening private games in Vegas. My work colleagues and friends were really surprised by all the HIPE that poker was getting especially Hold Em but when you saw these people go (All In) I guess everyone thought it was like some gunfight at the Ok Corral. Most sets were colorful, affordable and make great gifts.
I put different types of these sets together for people like myself who love to play poker and sometimes are looking for a quality set. This set has 13.5 gram chips and I chose colors that I thought were very eye catching along with the extras that come with it. This set weighs around 20 pounds and comes with what you see in the pictures. Everything is brand new and has as follows. 200 Yellow chips with Blue stripes.
200 Red chips with Yellow stripes. 100 Green chips with White stripes. 1 Metallic Red Silver Eagle Challenge Coin for dealer button or card guard or whatever you need it for. 1 Silver Plated Bitcoin for the Small Blind. 1 Gold Plated Bitcoin for the Big Blind. 1 Pack of New Silver Foil Waterproof Playing Cards.
1 Pack of New Gold Foil Waterproof Playing Cards. 5 Gold Strike Casino Dice (Real Casino Dice). 2 Packs of Mini Zombie Playing Cards (Bonus).
If you're interested send me an offer and let's bargain. If you have any questions please send me a message and thank you for looking!
---